Prepare to Land Amazing Job Offers with Advanced Prompt Engineering Skills
Are you ready to stand out in the job market? Join our exclusive 5-week program, tailored for bootcamp graduates eager to master advanced prompt engineering.
Gain invaluable insights from LLMs like ChatGPT and boost your employability. Companies are looking for talents like yours who can access deep insights at will. Don't miss this chance to level up your career!
Your Journey Towards Being Irresistible to Hiring Managers
Tired of countless unanswered applications and the creeping self-doubt? It's time to flip the script.
Don't rely on resume tricks or an endless array of personal projects.
With us, you build a powerful AI-Ready profile that:
Entices hiring managers.

The company has already invested a lot into AI and is looking for a candidate who can help them get the most out of it.

Showcases your unique potential.

It's important to show how you layer AI on top of your existing skills to make you a more valuable candidate.

Makes them eager to get you onboard.

When you can make the most out of the situation that causes the hiring manager to hire in the first place, you're not just another applicant. You're the one they want.
Meet Your Guide: Max
Hi, I'm Max, Founder & CEO of JobFit.
Just like you, I've been on the journey of continually learning and improving my skills. It drove me to graduate from five different tech bootcamps. Long ago, I worked as an AI Engineer for a computer vision startup. The startup closed down in 2011, and that was the wake-up call that started my journey.
I understand the struggle of getting recognized for the new skills that you've worked hard to acquire. I faced the same hurdle every time I graduated. This led me to develop a repeatable process that successfully highlighted my growth and capabilities. This process resonated with my fellow bootcamp graduates and began helping them land more job offers than they could handle. This is a process I believe can do the same for you.
As AI becomes more prevalent in workplaces, we need to be Job-Ready and AI-Ready. Being AI-Ready is not just a plus—it's becoming a necessity. I incorporated AI-Readiness into my coaching to prepare you for this new era of AI-powered workplaces.
Our Unique Approach
In today's competitive job market, you need to demonstrate that you can add value and effectively leverage AI tools in the workplace. These traits are hard to convey in a typical job application, especially when mass applying.
Our program is a game-changer. We equip you to confidently display these traits, ensuring you're seen as a valuable addition to any team, not just another applicant.
Is This Course Right For You?
This course is designed for you if:
You've recently graduated from a technical bootcamp or earned a technical certificate from an online course

You're struggling with standing out to hiring managers

You dislike the notion of cold outreach for job referrals, preferring a process where connections are recommended to you

You're looking to supercharge your skills with AI without having to learn AI engineering

You're aiming to maximize your potential through the best possible job search
Who Shouldn't Enroll?
Our program is not a good fit for you if:
It's been more than 2 years since you actively upskilled through a bootcamp or certification program

You're looking for a shortcut in the job search

You're expecting job referrals simply by joining the program

You're in the middle of a difficult job search and need a quick fix

You're expecting me to just review your resume and give you feedback
Success stories
"I highly recommend JobFit! It was a completely different and engaging experience to chat and get to know my current coworkers before I even worked with them. If you put in the work to make an impression, it works."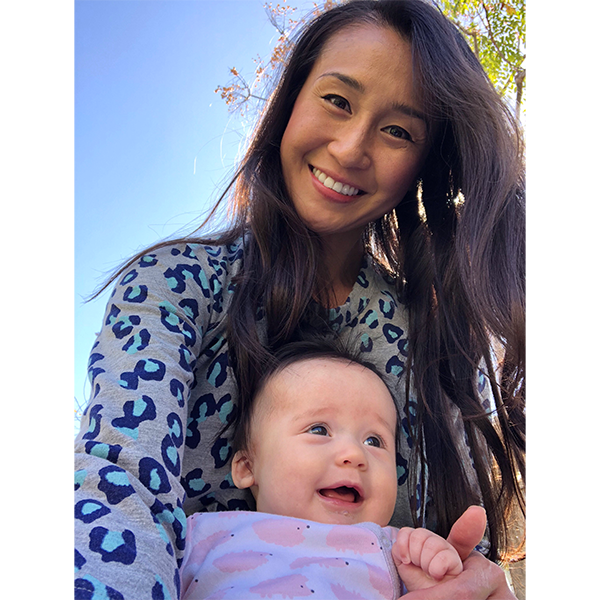 "I can't explain how grateful I am! I don't think I'll ever apply to jobs again the way I used to. It was great to connect to my now, supervisor, and to have her refer me! Talking to her 100% set me apart from the other candidates. And yes it landed me my current job. Yay! Thank you!!"
Course Outline: 5 Weeks to Transform Your Job Search
Join us for a five-week immersive experience designed to elevate your job search. Our program is structured around five core modules, with exercises and homework assignments to reinforce learning and spur action.
Week 1

Begin by understanding the hiring process, exploring hiring manager psychology, and learning how generative AI and Large Language Models (LLMs) can supercharge your existing technical skills.

Week 2

Deepen your understanding of AI's fundamentals. Learn how to elevate your bootcamp-acquired technical skills with the power of AI.

Week 3

Improve your problem-solving abilities by identifying and creating AI solutions for industry-specific challenges. Add a new, cutting-edge dimension to your skill set.

Week 4

Dive into prompt engineering and the Flipped Interaction Pattern. These tools will equip you to effortlessly tackle industry-specific challenges, further amplifying your training.

Week 5

Finally, learn to effectively market your solutions and navigate the job offer processes. Integrating these skills with your bootcamp training will give you the confidence to make a strong entrance into the job market.
By the end of this five-week course, you will have transformed from a recent graduate into a confident, AI-ready job applicant that companies are eager to hire.
JFAI, Cohort 1 begins
date TBD
Dates and open applications for our Fall Cohort - JFAI1 will be announced soon!
Essential
Video Lectures, Exercises and more PLUS...
$650
Live Classes - 5 weeks of live classes with Max teaching the concepts and running exercises to help drive results

Resume Feedback - Get feedback on your resume from Max and his team

Prompt Engineering Feedback - Submit your prompt chain for written notes and feedback

Organized Networking - Structured connections with bootcamp graduates in your cohort to expand your network

Interview Prep - Group sessions organized for mock interview practice and team feedback

JobFit Community - 12 months access to the JobFit community for continued support and networking

Completion Bonus* - Complete a 5 task challenge to receive $150 back at the end of the course
*Completion bonus is awarded if the bootcamp grad submits the deliverables outlined at the start of the course.
MVP
Everything in Essential plus...
TBD
TBD - More information coming soon
100% 30-Day Money Back Guarantee
If you go through the program thoughtfully…if you actually watch the lectures, go to study hall, do the exercises, follow the guidance, and you still are not 100% satisfied... I will refund your money.
You just have to send me an email, show me you did the work, and tell me what happened. To clarify, this is not a guarantee that you will get a job (see FAQs).
Why the guarantee?
Three main things
First - I believe in the program. I don't think you'll like it, I think you'll love it.  I'm happy to add this guarantee to help bootcamp graduates make a good decision
Second - the quality of the community is so important. If anyone does not do the work and isn't committed to being a positive member of the community, I want to give them their money back.
Third - You'll grow tremendously whether or not you land the job immediately. I love pushing people to fully engage in job search prep because I know the effort is not throwaway work regardless of outcome. You are prepping yourself to be better for hiring managers but the improvement goes beyond just looking for your next job.
You have 30 days from payment to request a refund (net of costs)
Frequently asked questions